Planning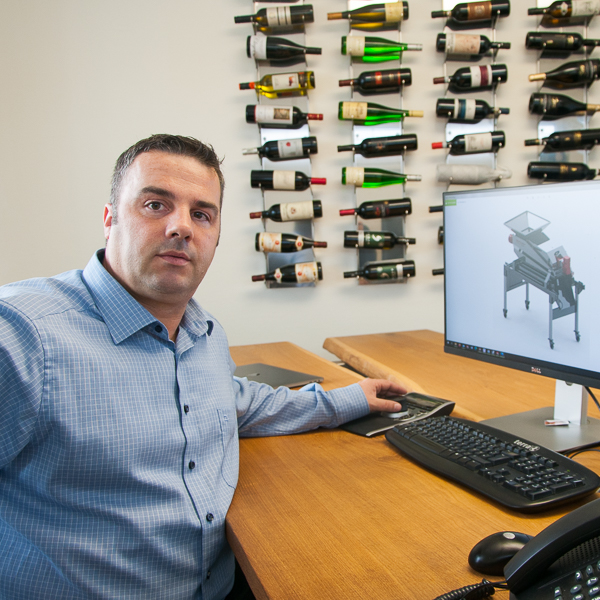 Planning
Every one of our destemmers literally wears velvet gloves. But this is not enough. The entire process, the way the grapes are handled from the vine to the vat or barrel, must be harmonious and gentle.
That is why planning and engineering are of paramount importance to us, from equipment for your specialty wines all the way to the fully automated processing line. Our detailed concepts and technical drawings are designed using advanced 3D CAD tools.
Trust our experience and know-how to provide you with the solution that best meets your needs.
Turnkey Solutions for Wineries
A winery with perfectly coordinated equipment requires a comprehensive approach to planning.
We advise and support you from the beginning of your project, ideally starting even before the plans for the building are drawn. We manage the tender process and supervise the construction work.
And when the project is finished, we will take great pleasure in handing over the keys to you.